When I sat down at my computer this morning, this was on the screen: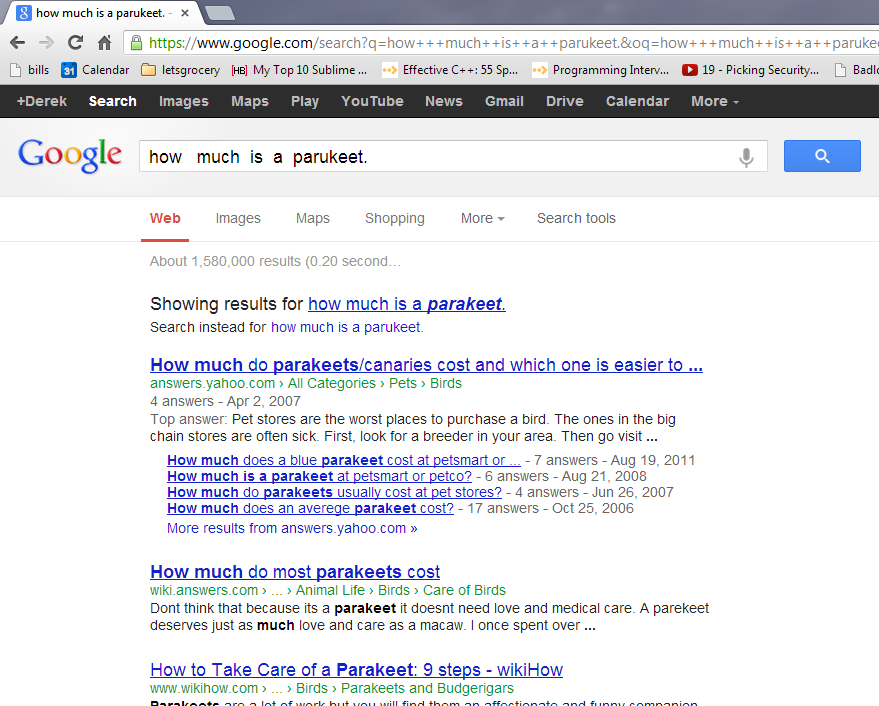 Yesterday, she asked me to help her count up her money ($17.35 — not bad!).  Then, on an unrelated topic, I'm sure, she asked me how much a parakeet costs.  I told her I didn't know, but that it was irrelevant, because she would not be allowed to get a parakeet.  (We just got a cat!  Come on!)  She pouted a little about this, and I gave in with this loophole: if she can catch a wild parakeet, we will keep it.
It is a testament to my belief in her abilities that I later searched for "Where do parakeets live?"  They live in Australia.  If I see her building a boat in the back yard, I'm going to start worrying.